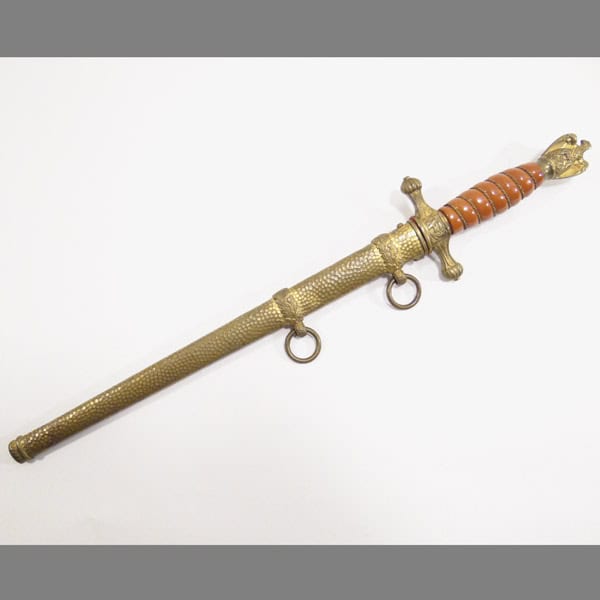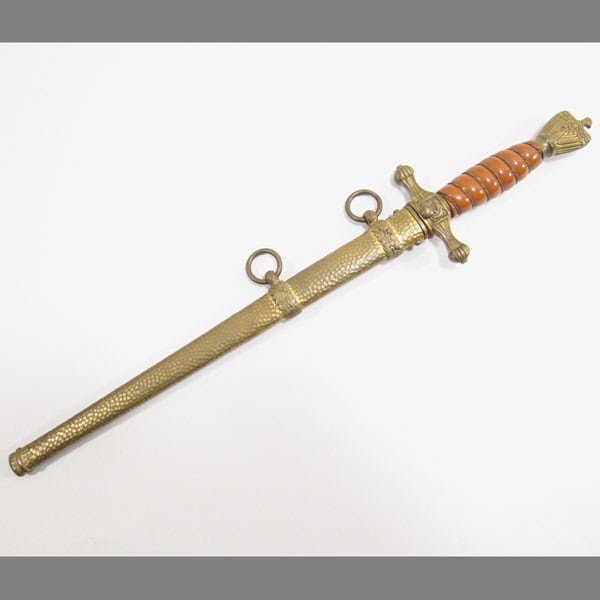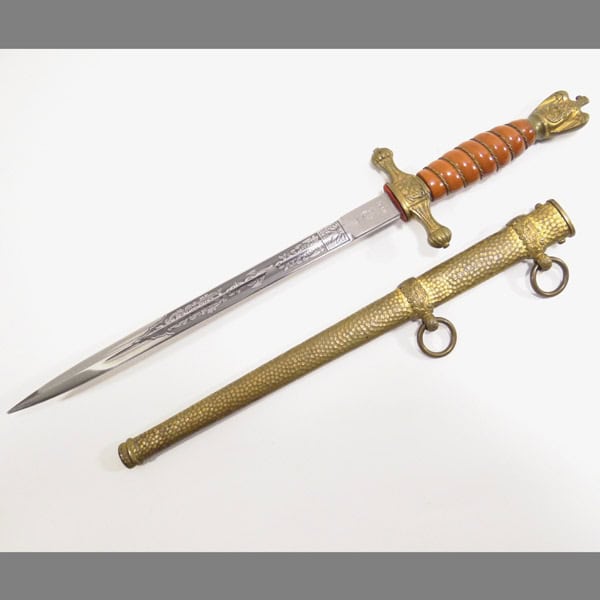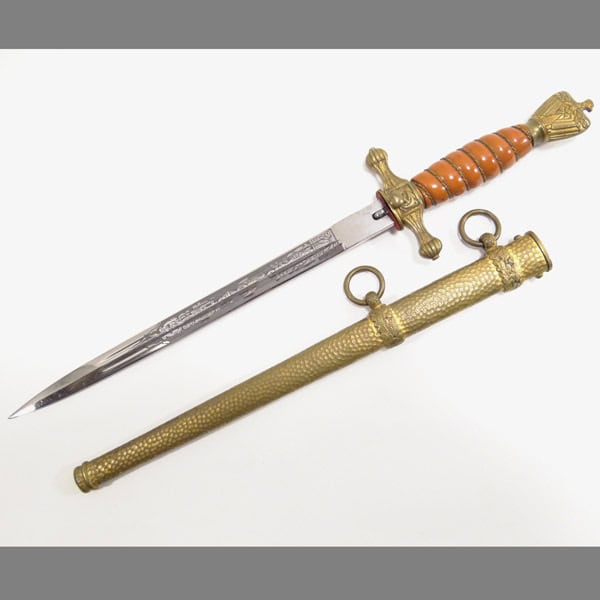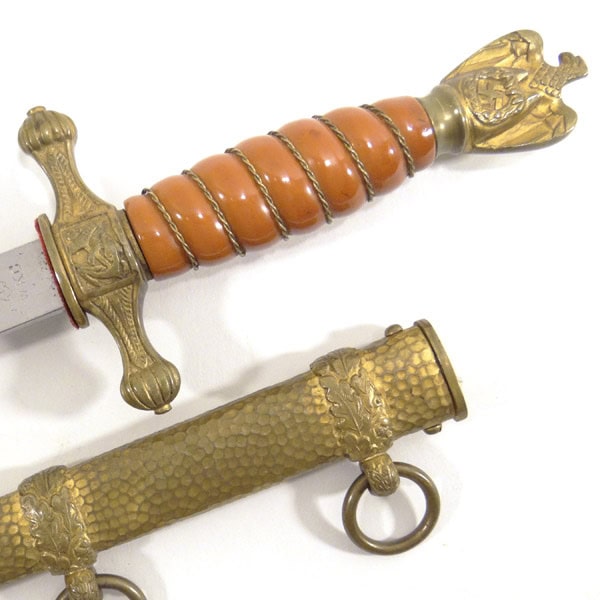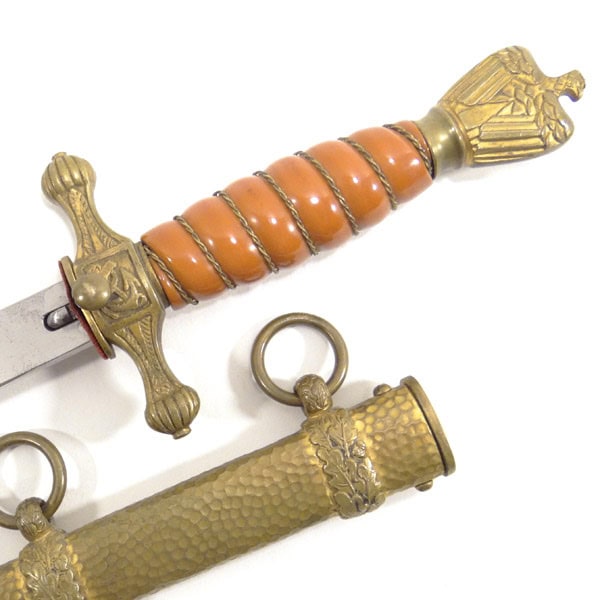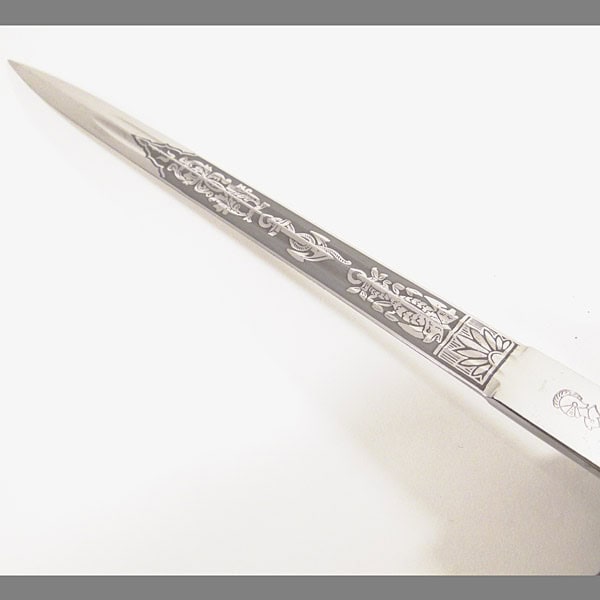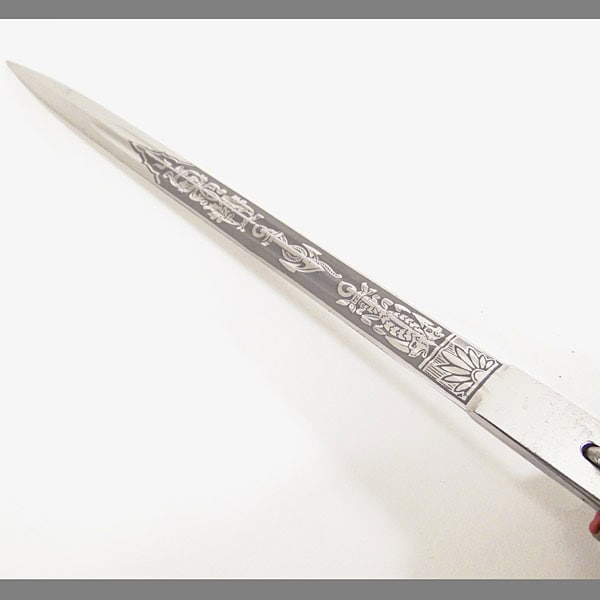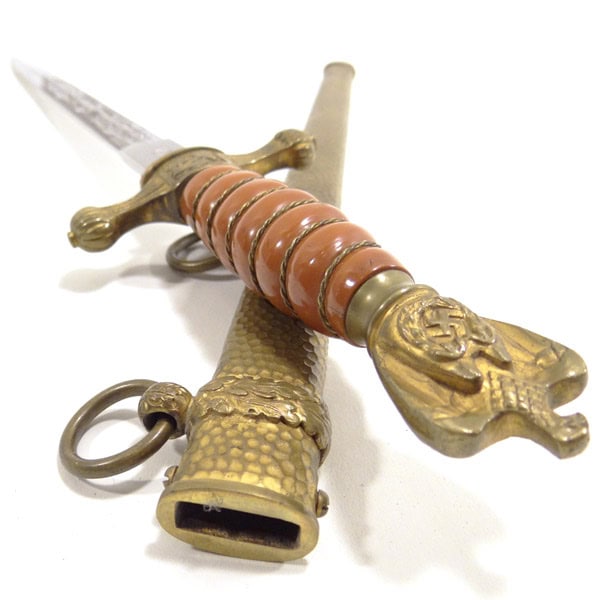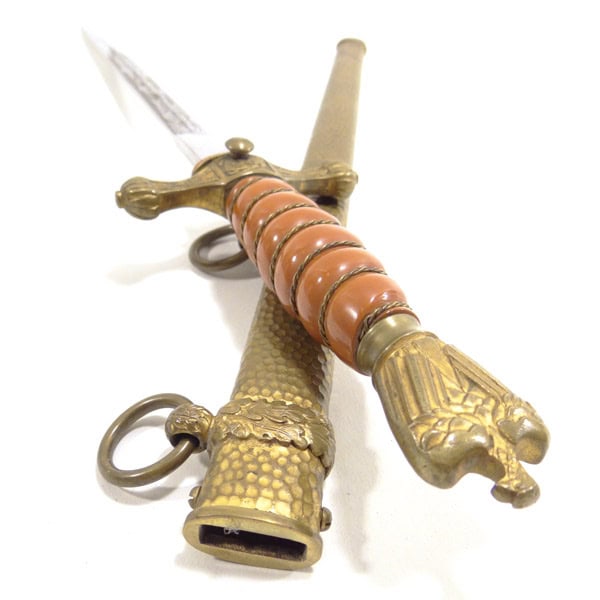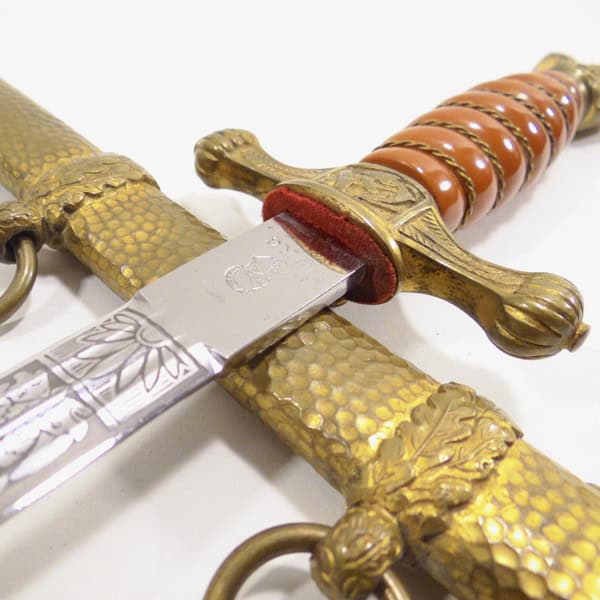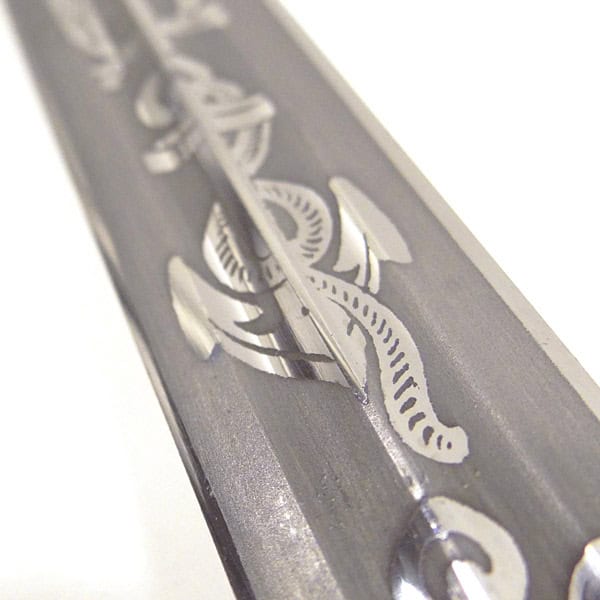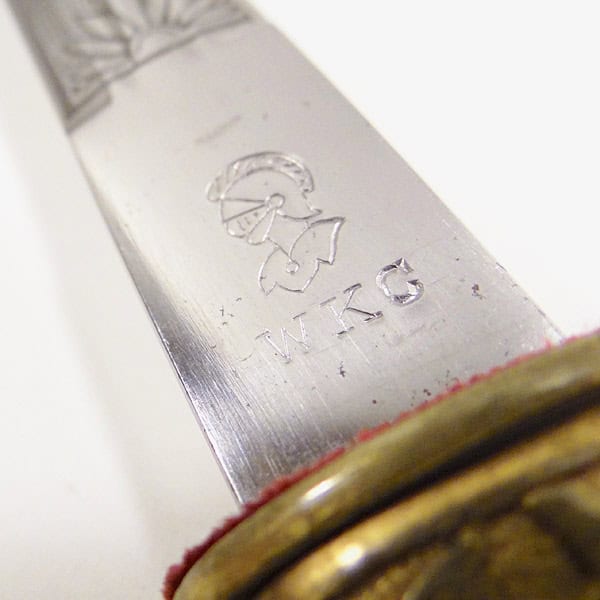 This German WW2 Kriegsmarine Dagger just doesn't get any better! Purchased directly from the Grandson of the vet who brought it back to the states after World War 2, the condition is exceptional, with no notable chips or cracks to the handle. The pommel is a bit loose, which is fairly common with these daggers.
The blade is near mint to mint, and has a very nice, deep dark fouled anchor etched design that is absolutely exquisite.
The scabbard is the upgraded hammered (pebbled) style, with a very minor "soft" dent just north of the lower hanger ring. These brass scabbards were known to dent easily so unfortunately finding these without flaw is very difficult. The scabbard lock button works perfectly, and both scabbard retaining screws are present and show no signs of having been tampered with.