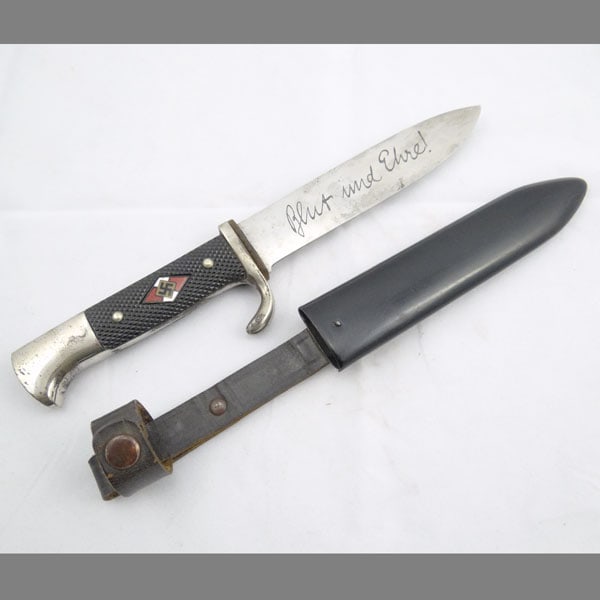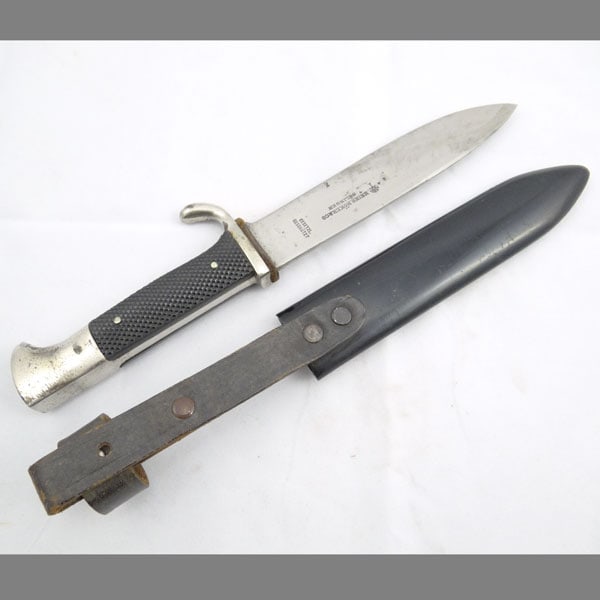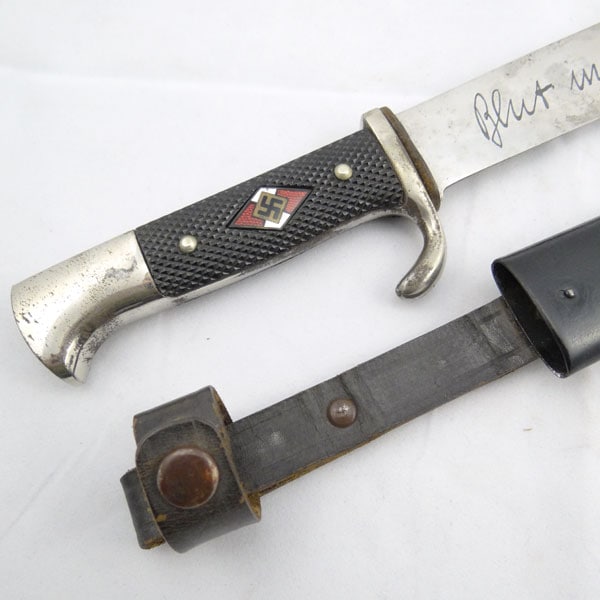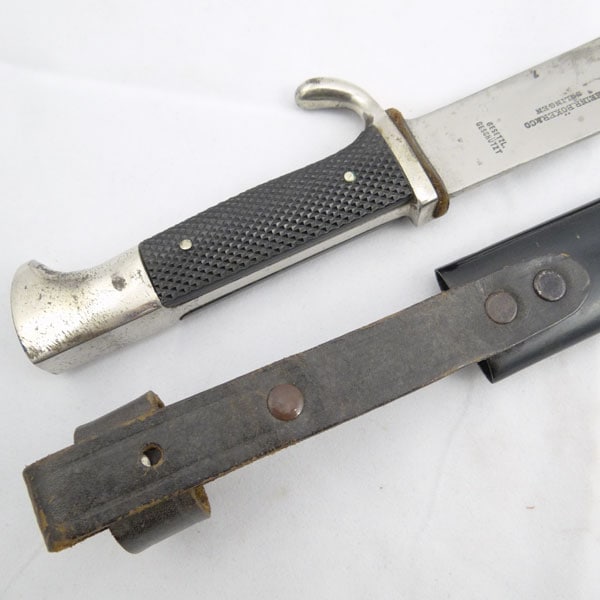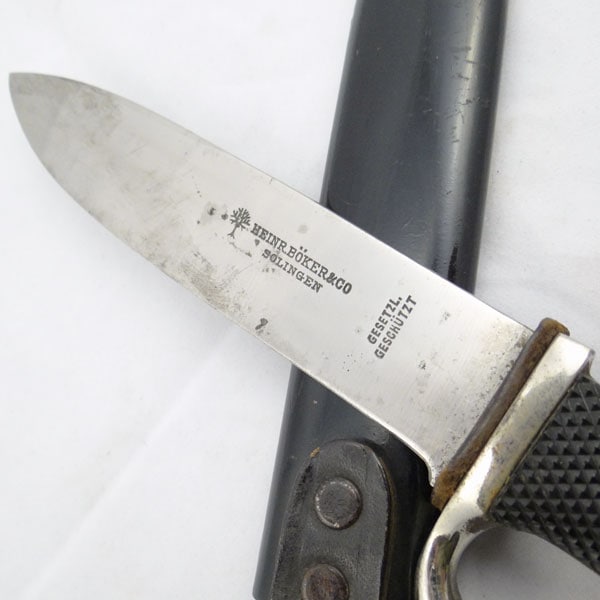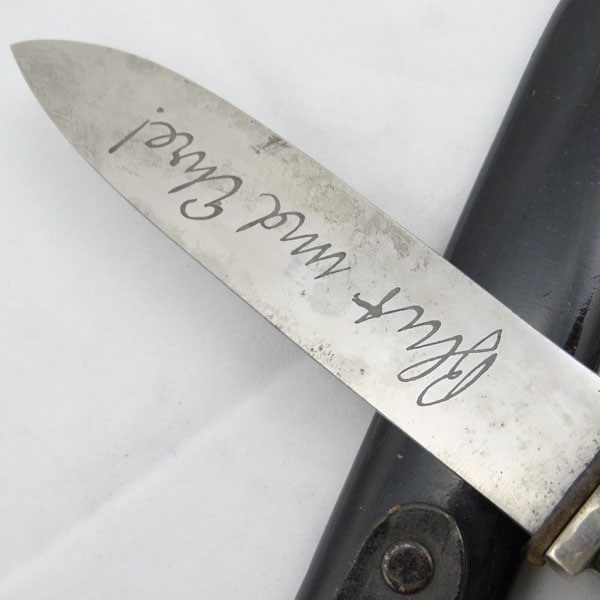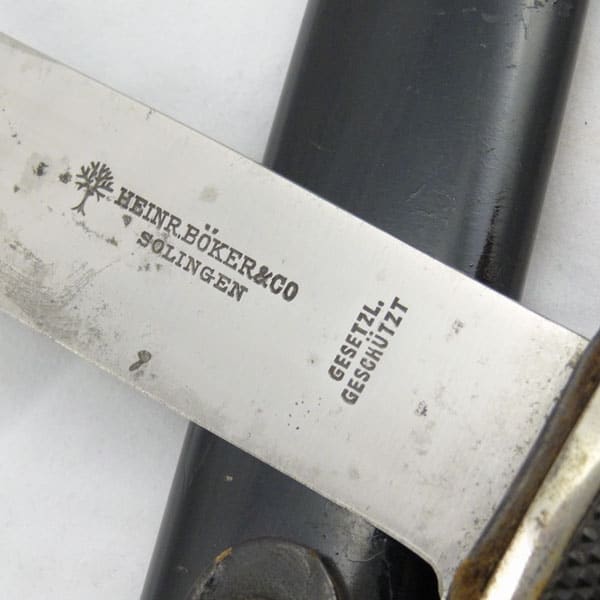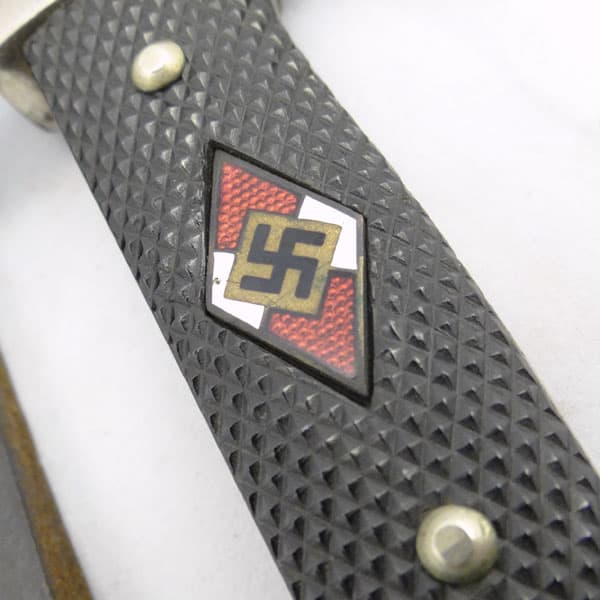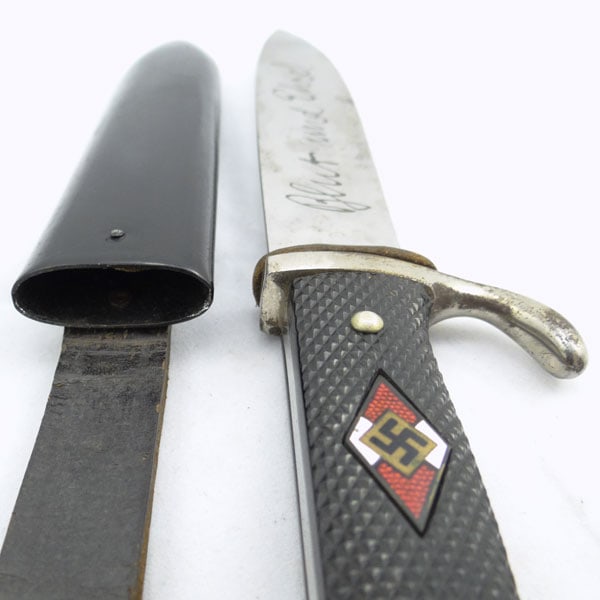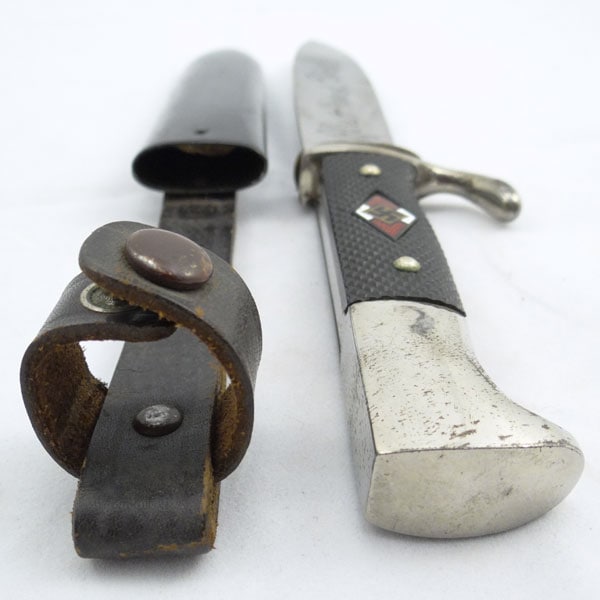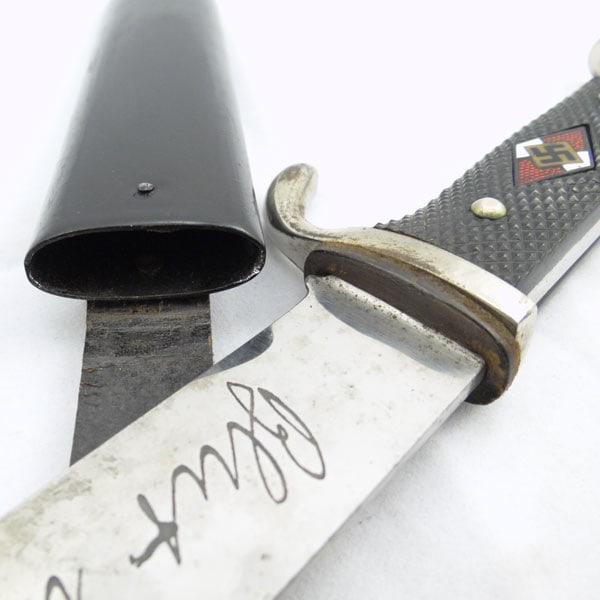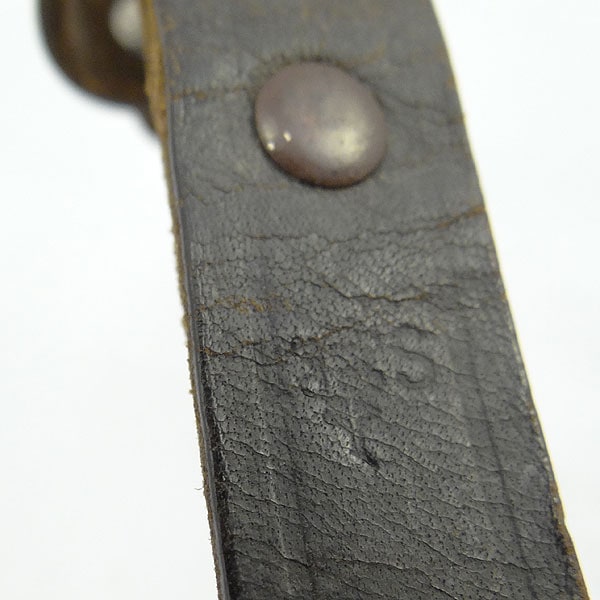 A very nice early Hitler Youth Knife (HJ knife) by the seldom seen maker, Heinr. Boker & Co, Solingen. Unlike many HJ knives we come across, this one has seen little use. The blade has a beautiful cross grain, is still sharp (naturally, no signs of having been re-sharpened), and both the maker's mark and the motto (Blut und Ehre!) are absolutely superb in detail and quality. It doesn't get much better than this!
The grip plates are complete and show no signs of cracks and no notable wear. The metal plating is 100%, with only modest age spotting. The diamond emblem is near perfect, with only a very small blemish the size of a period in one of the white fill areas. You can see this in the photos.
The leather scabbard buffer pad is still present and 100%. The scabbard itself is a real gem. The black paint is 100% with only modest use scratches and no dings. The leather strap is complete and original; a very deep dark brown tone with slightly lighter brown grommets and snap button. The leather is rigid (as expected) but flexible. There is also a faint stamp on the reverse of the strap, one that we've never seen before on a Hitler Youth knife. It appears to be an oak leaf with the letter "S" to the right of it. We attempted to photograph the embossed stamp as best we could (see photos).