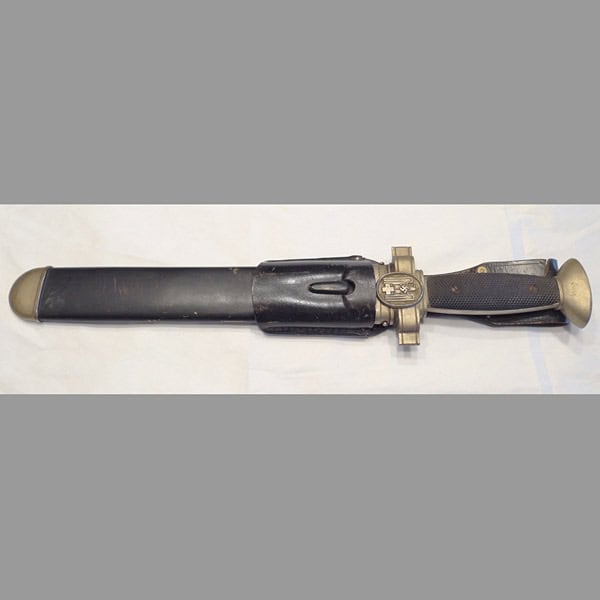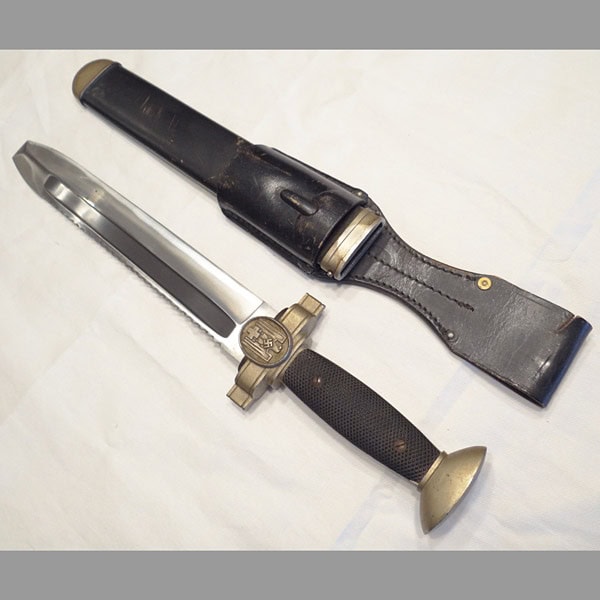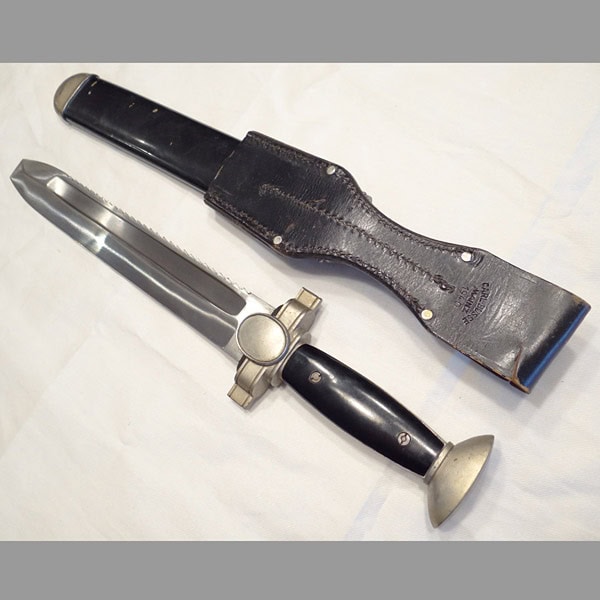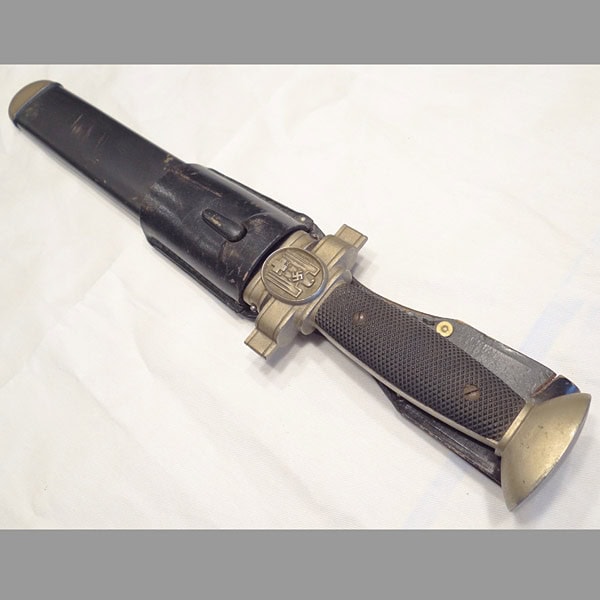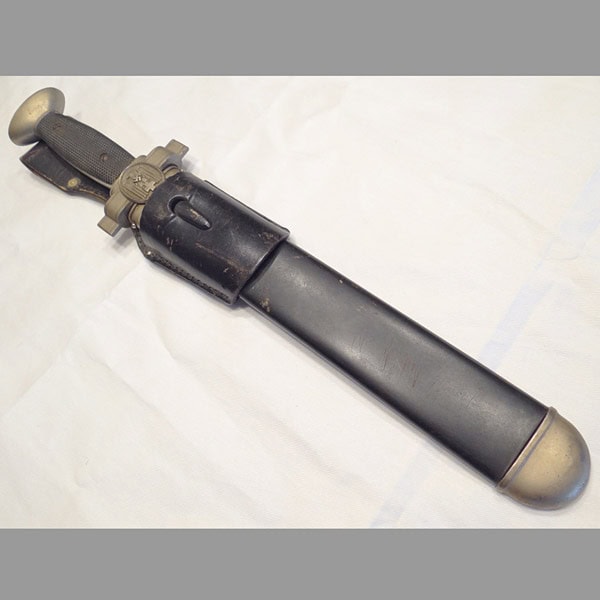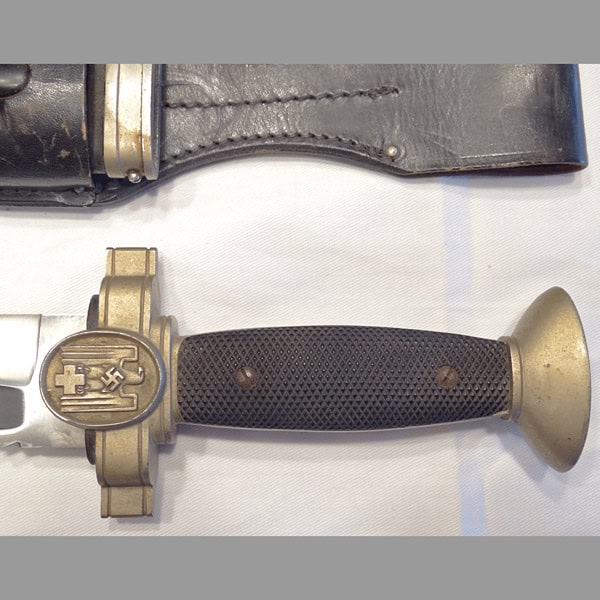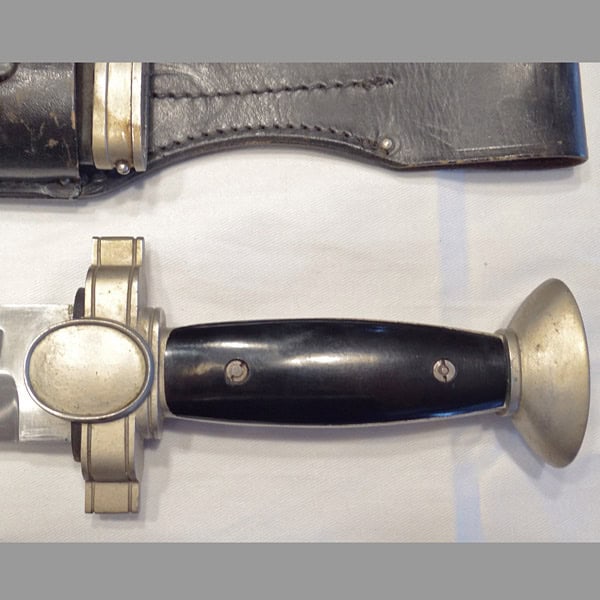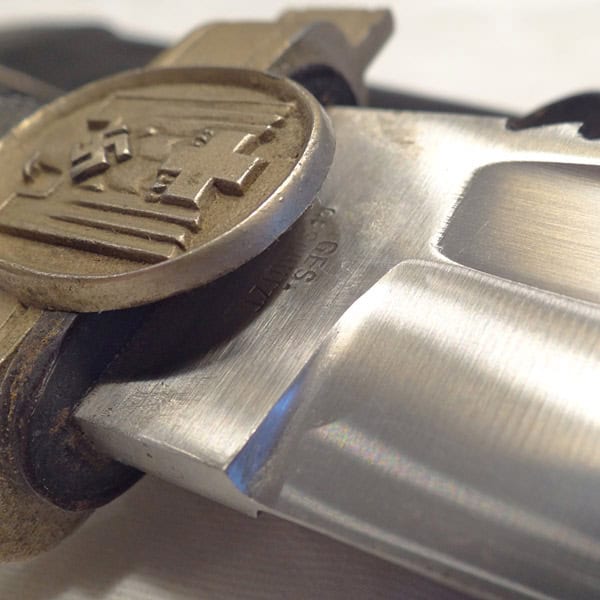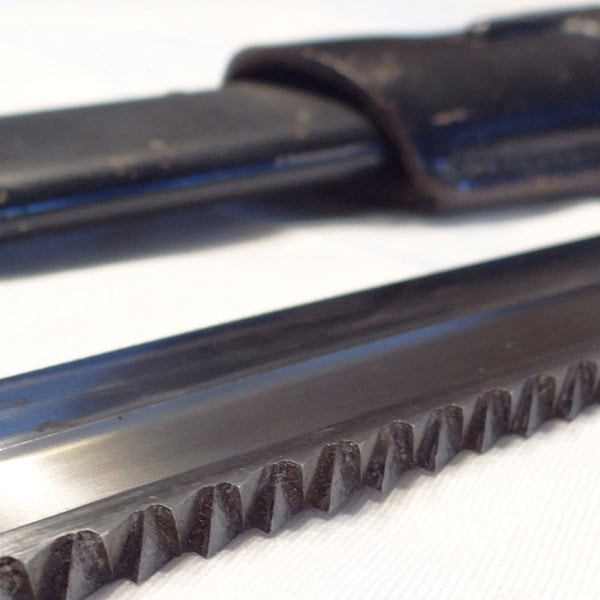 A very nice Red Cross EM Hewer with leather frog and the "Ges. Geschutzt" patent protection mark on the blade behind the cross guard. One of the nicer ones I've come across to date. Completely uncleaned and unmessed with.
The grip plates are completely in tact with no cracks or chips, and no notable scratches whatsoever. The grip screws show no signs of having been removed, or attempted removal. The metal plating of all fittings is absolutely superb, with a beautiful patina that collectors just love! The detail of the eagle and raised Swastika on the cross guard is 100%, with no sign of any wear whatsoever. Other than some extremely picky spots, the metal fittings are mint!
The blade is near perfect, with a beautiful cross grain, and only a couple very (and I mean VERY) picky spots to note. They're likely from the hewer being removed and re-inserted into the scabbard time after time.
The scabbard paint is about 98%, with about a 3 inch section of paint rubbed away by the frog on one side of the scabbard, and is completely hidden beneath the frog. This scabbard is the Lüneschloss type; a one-piece pressed scabbard with screws in the throat fitting only.
The frog is about average condition in my experience. Stamped with the manufacturer mark, "Carl Busse Mainz 1940″, the frog is nice and black with no dry spots and only a handful of scratches and wear markings. There are two small 1" slits in the belt look that almost appear to be intentional as they're perfectly parallel and cut through front and back loop sections. Perhaps a way to loosen the fit a tad? The slits in no way compromise the strength of the frog.
All patina color matches perfectly throughout the hewer and scabbard so you know the pieces have not been swapped out (all original from day one).