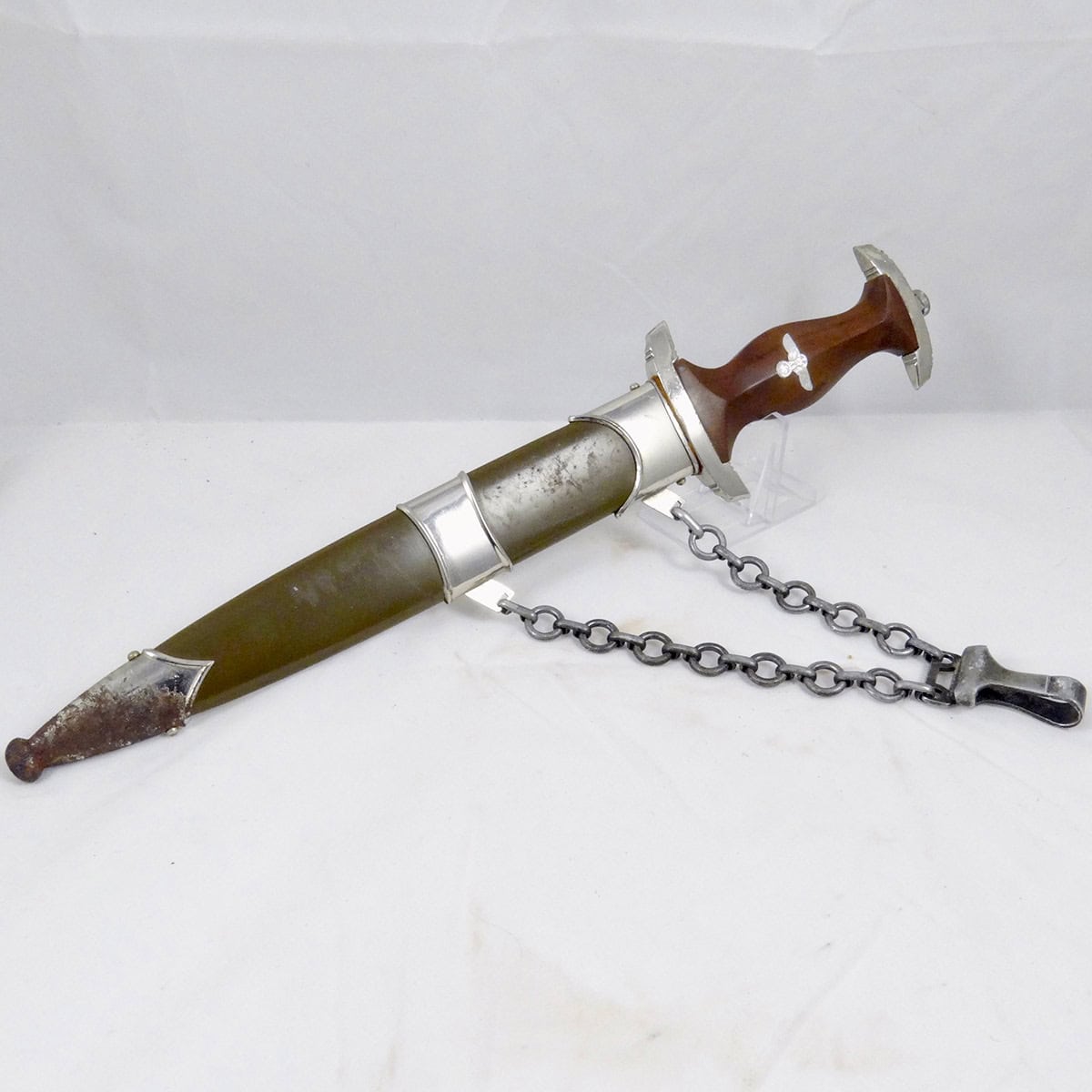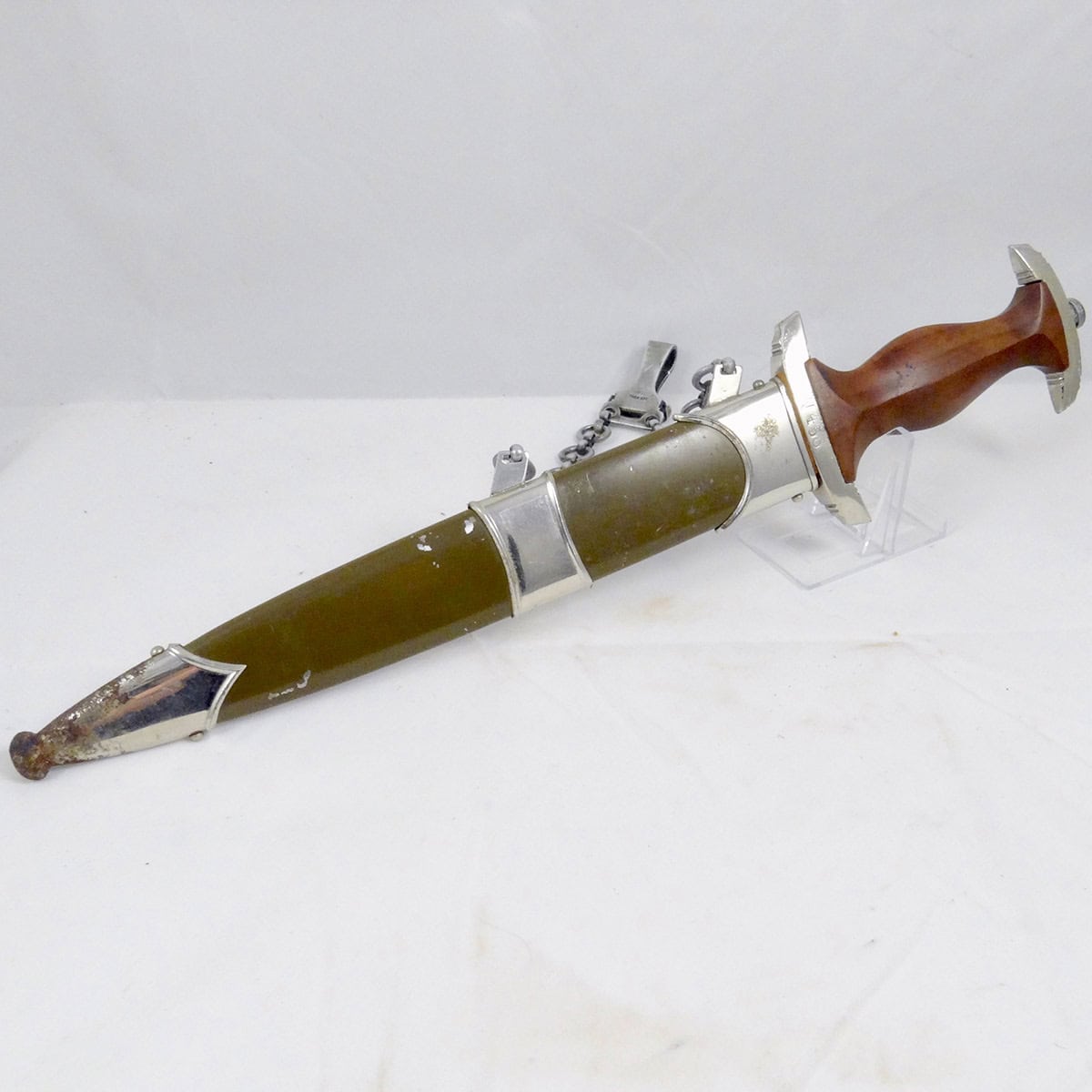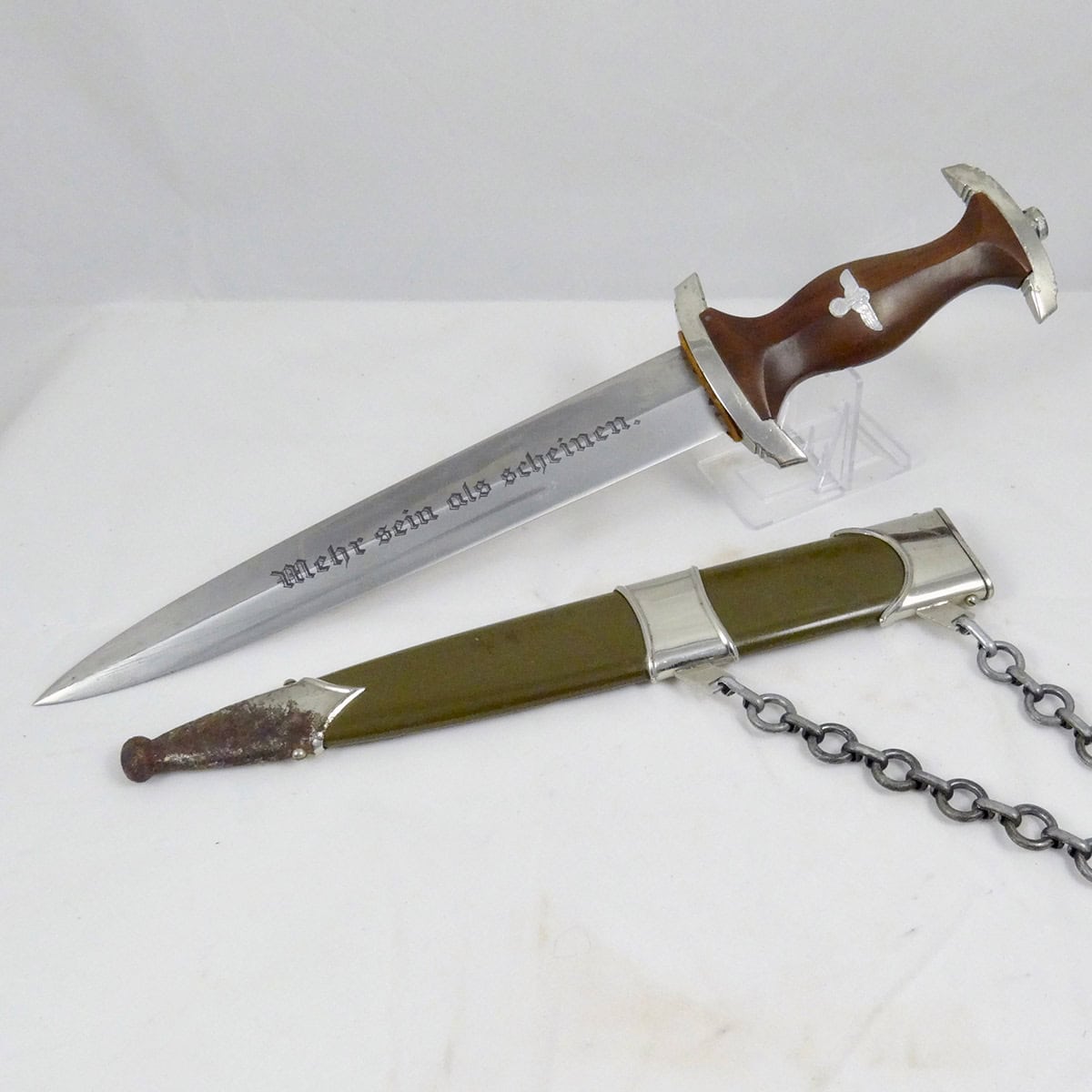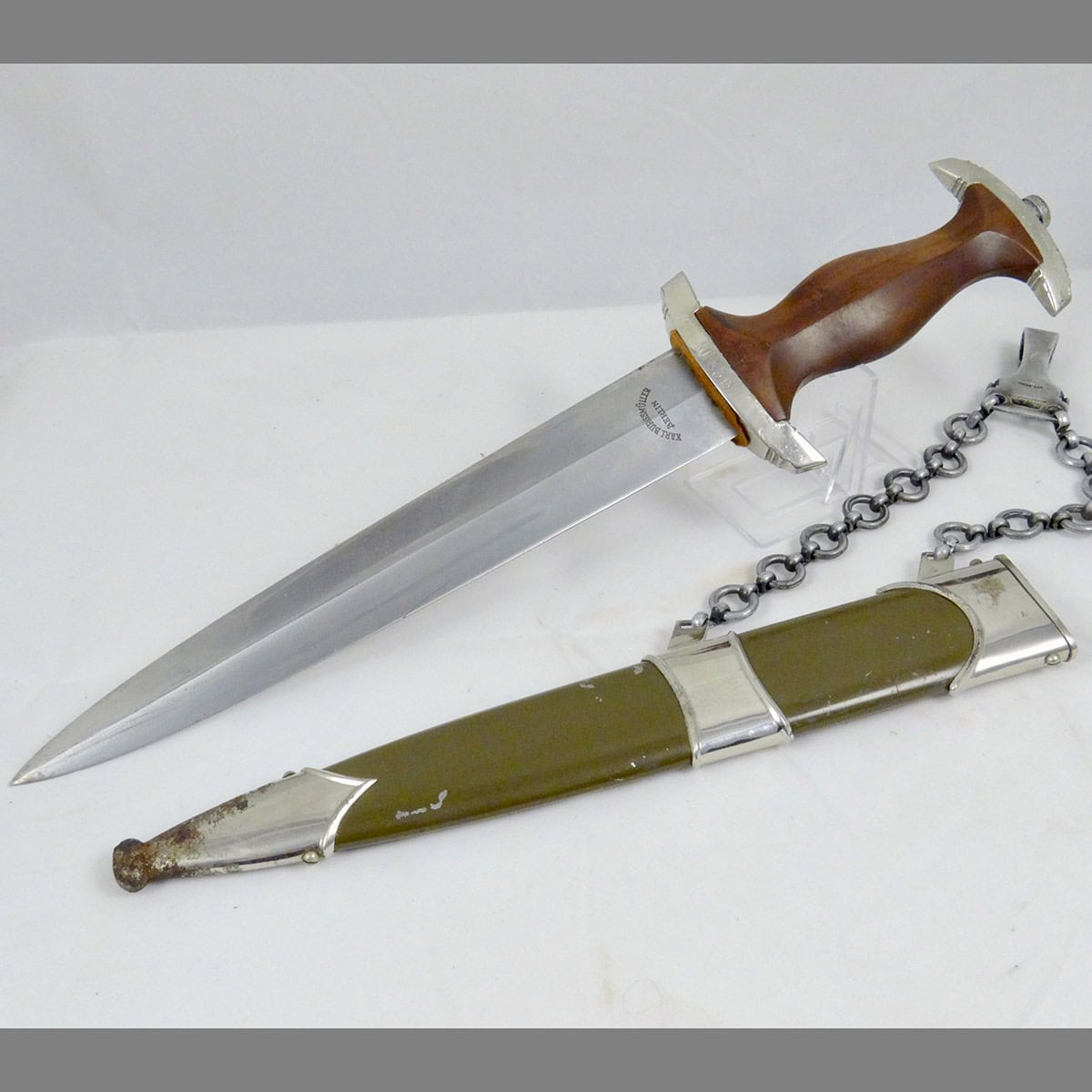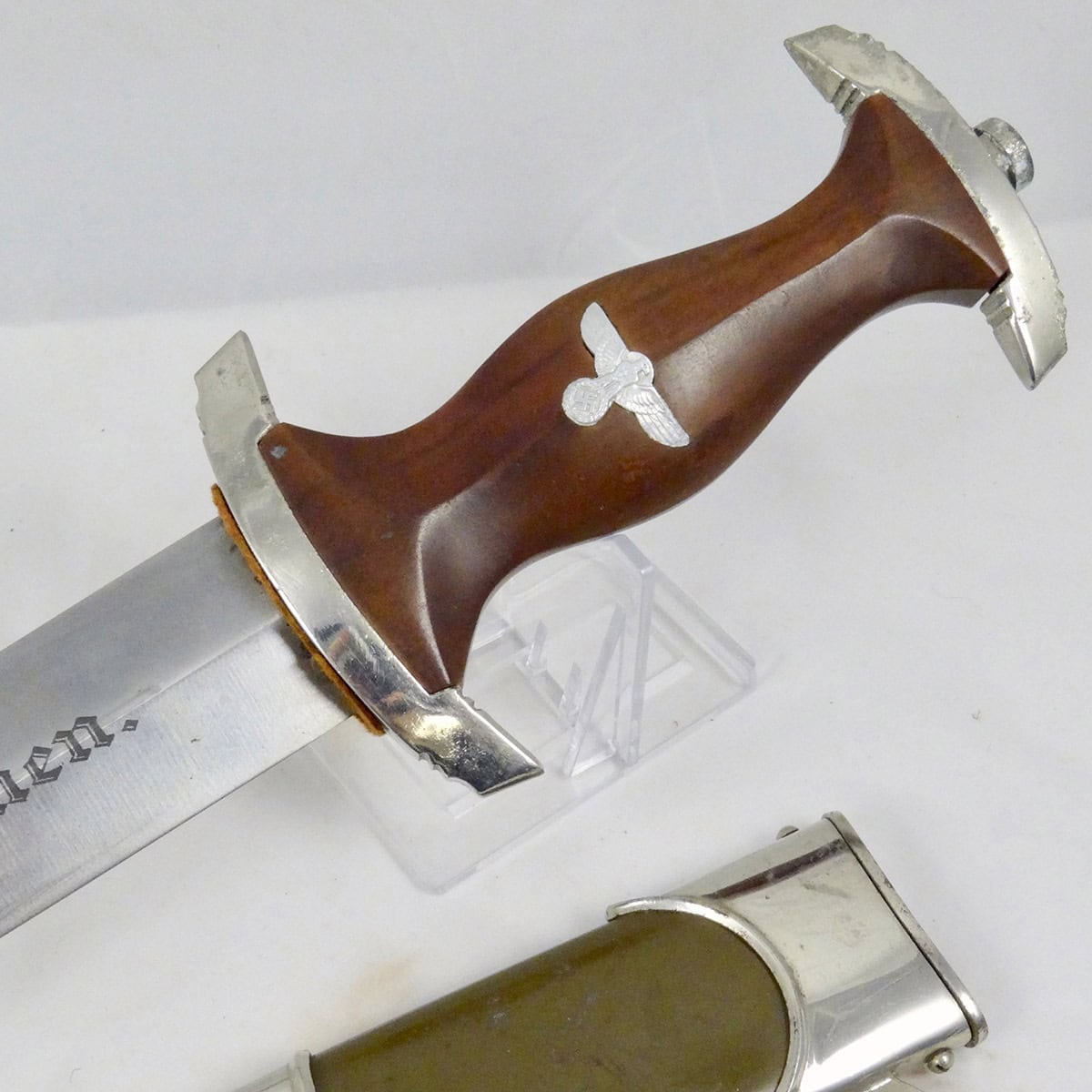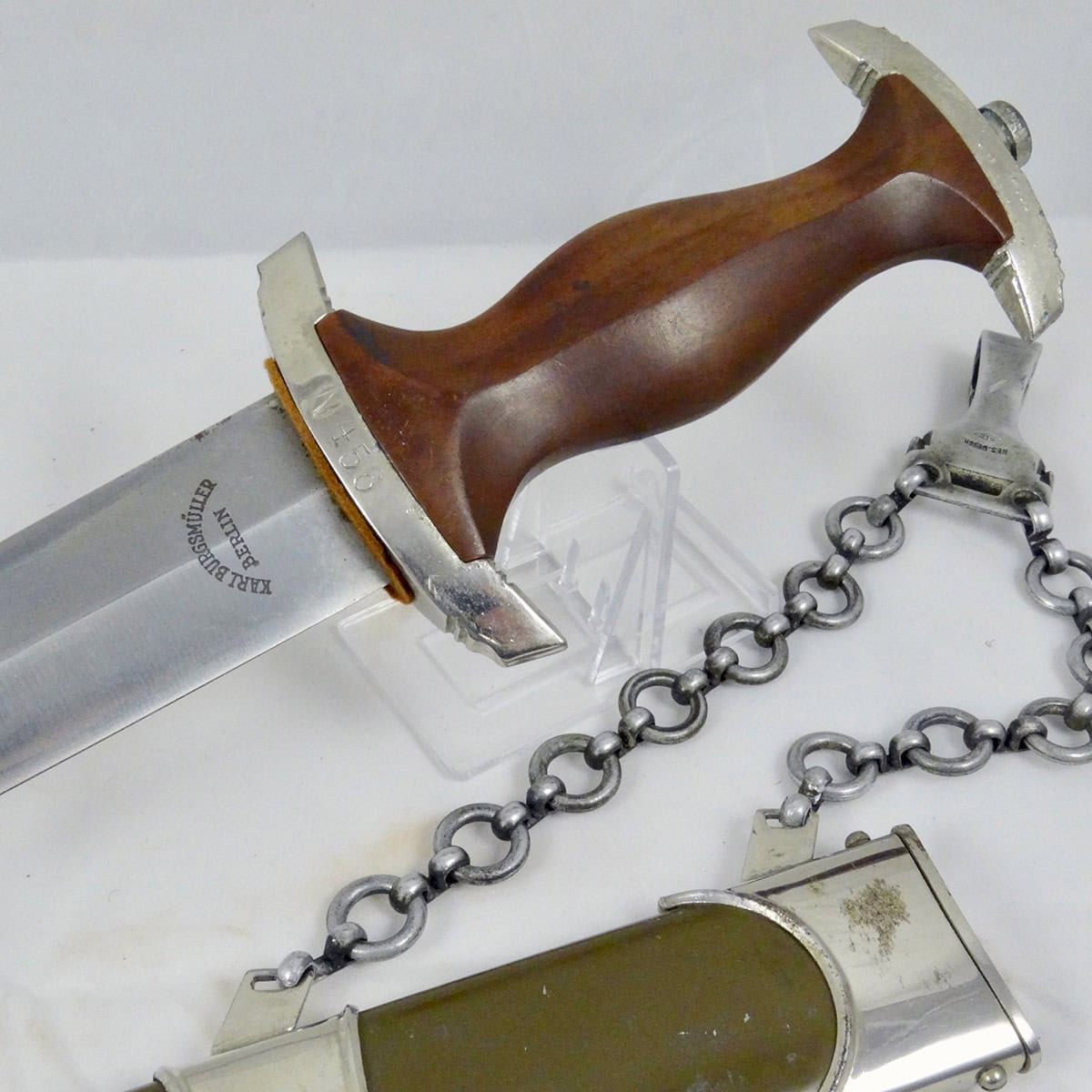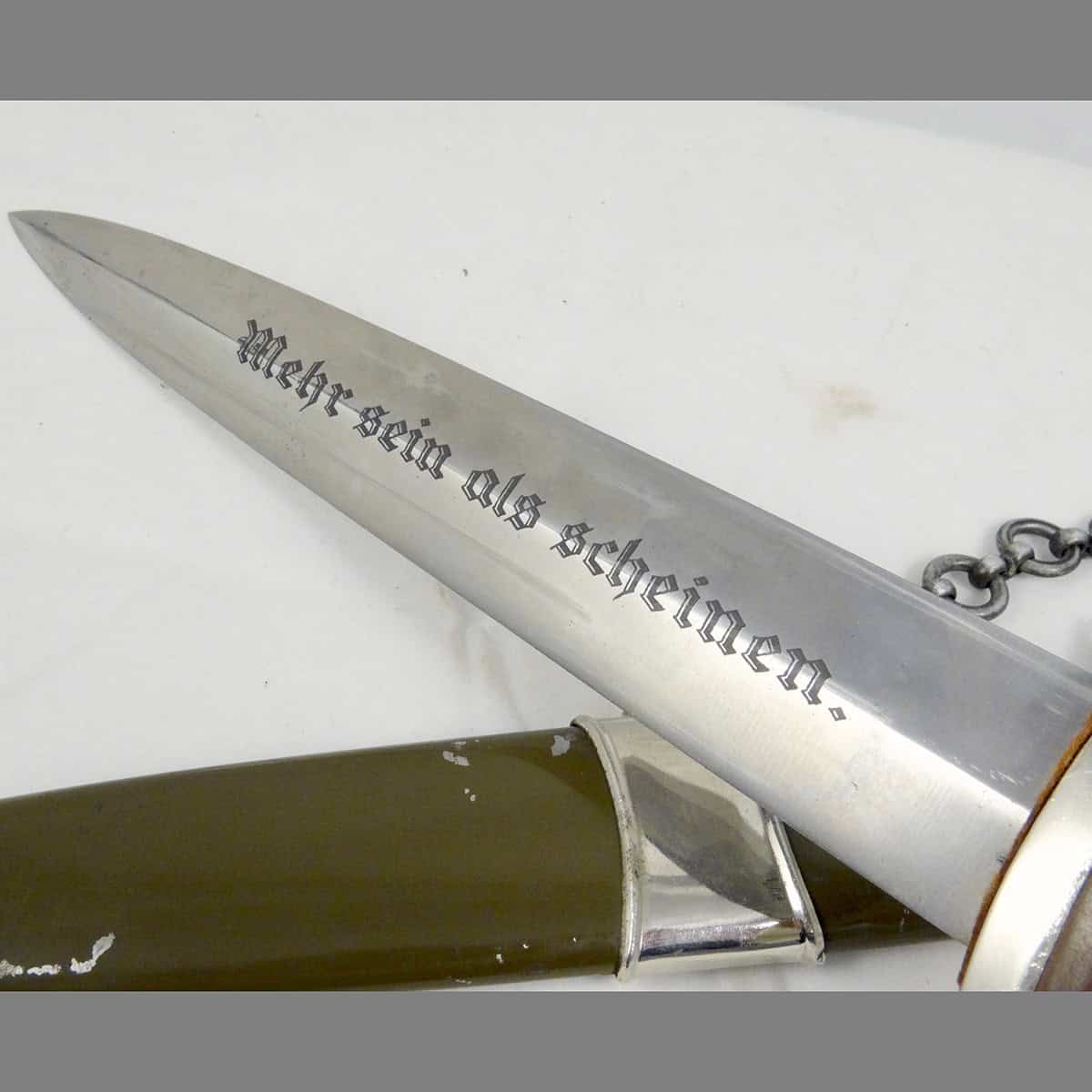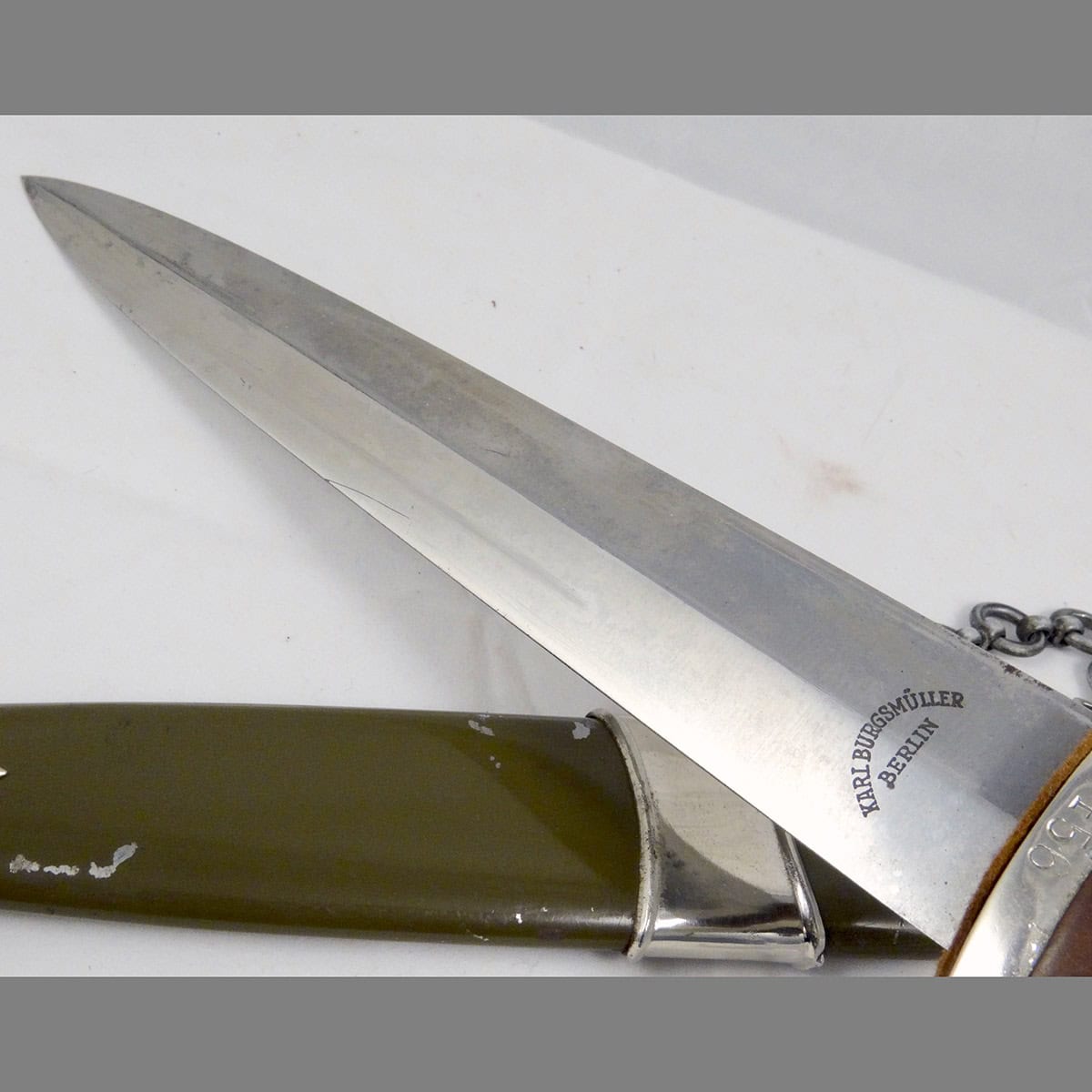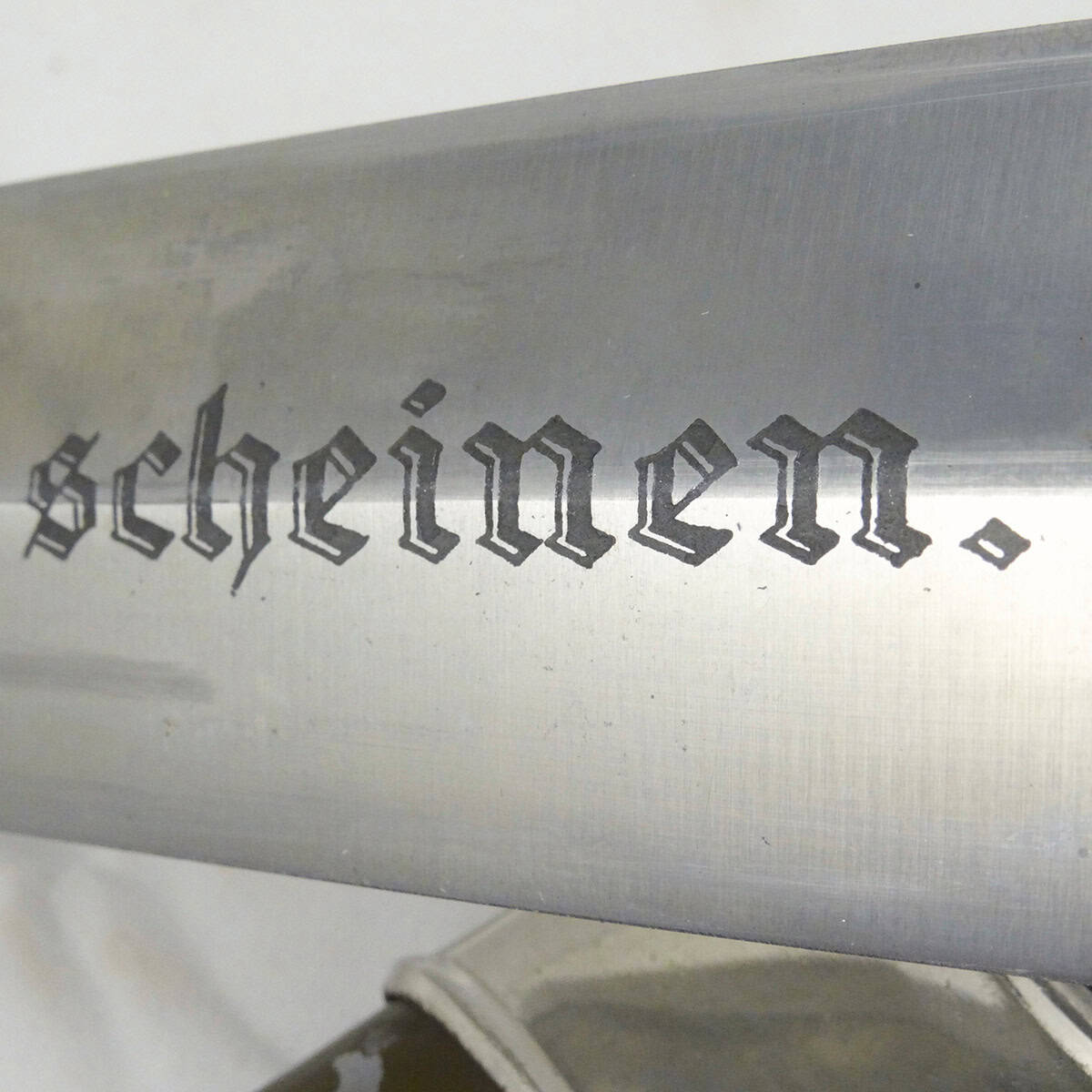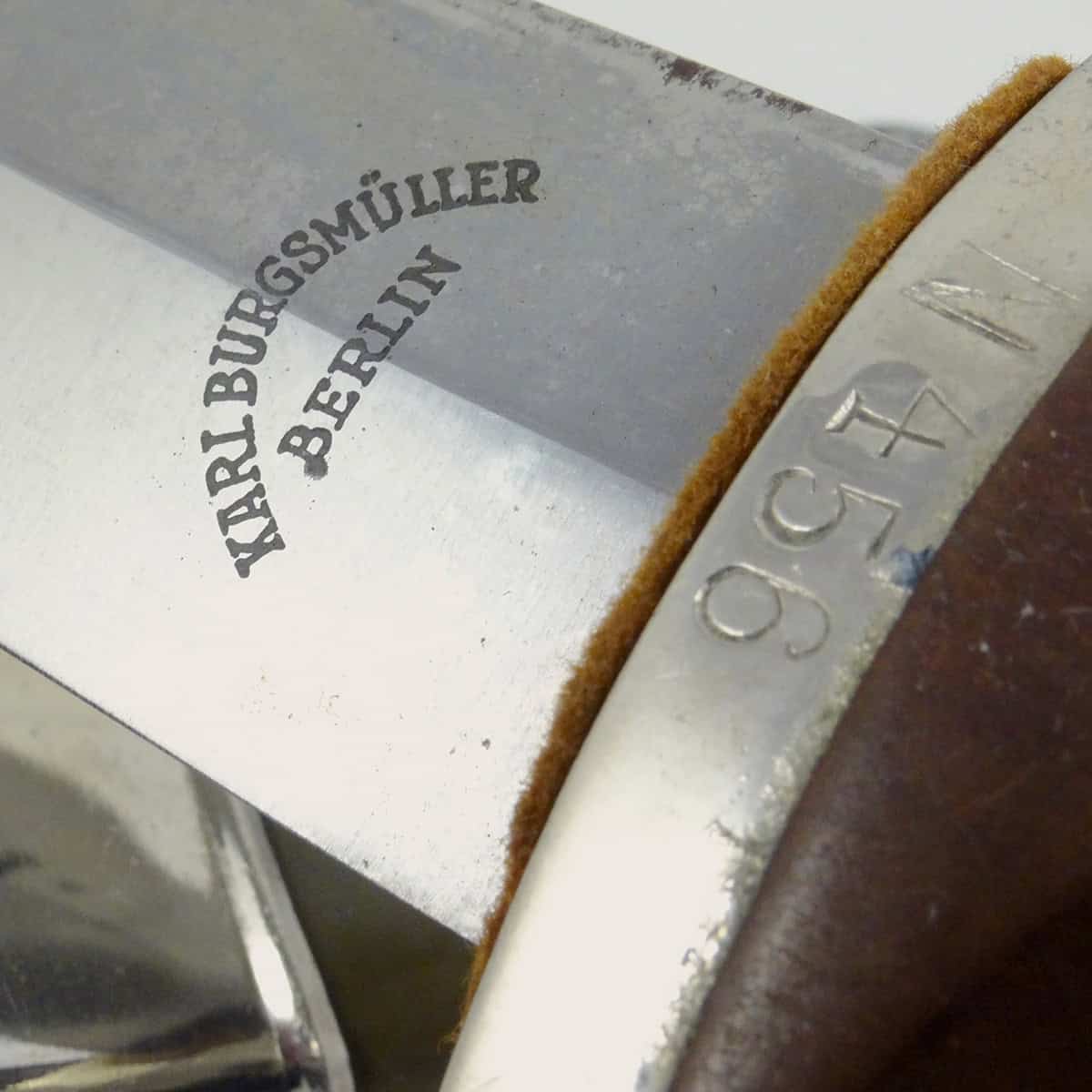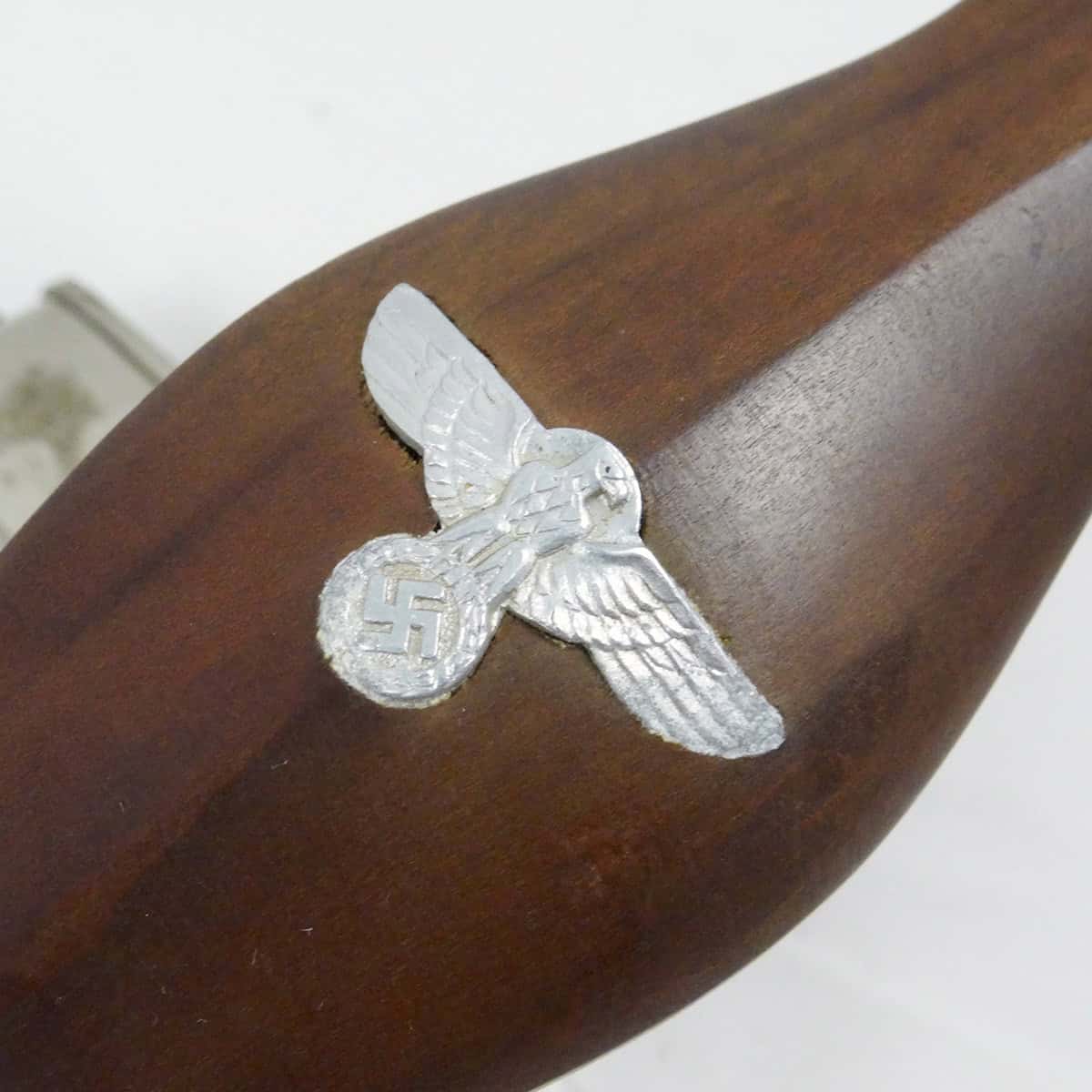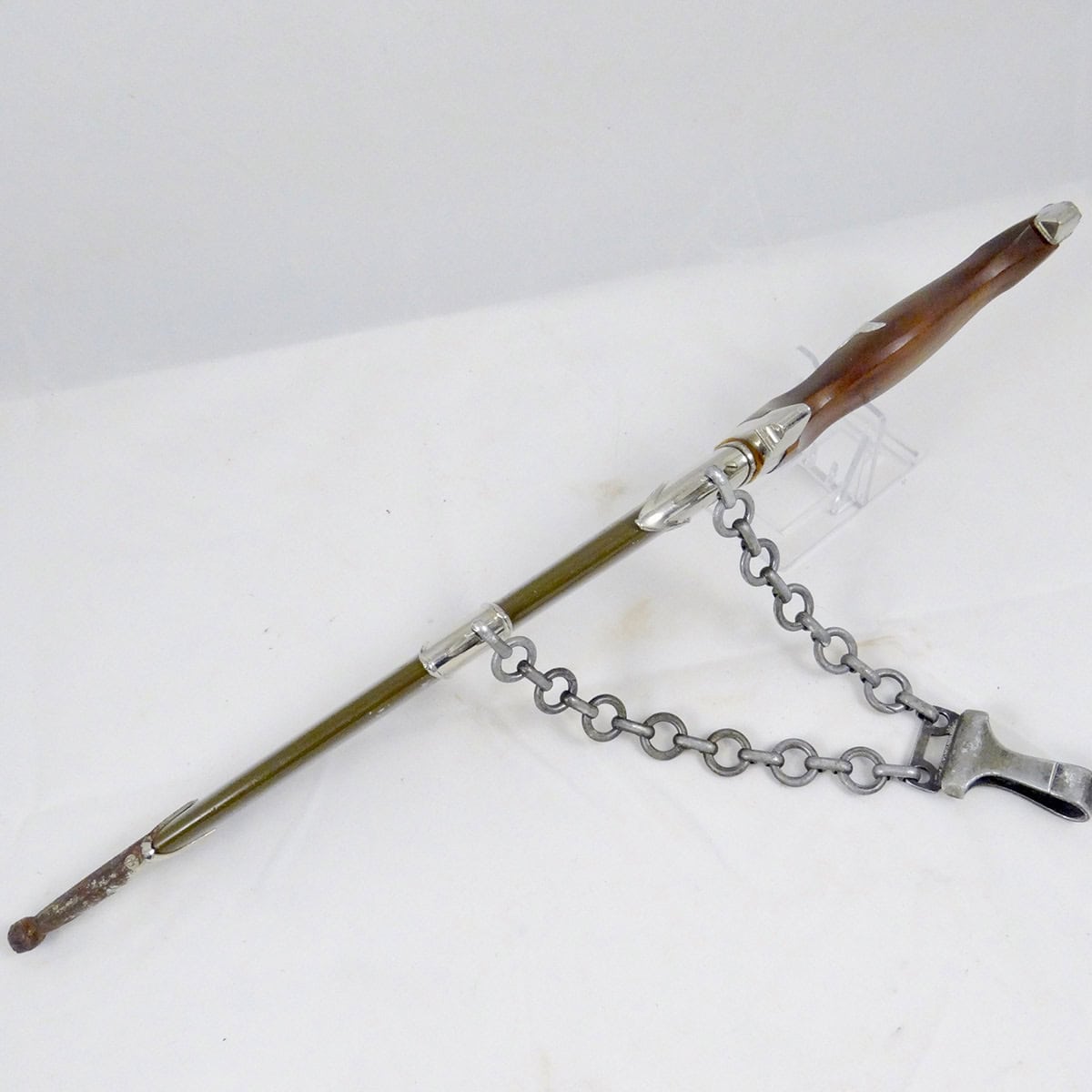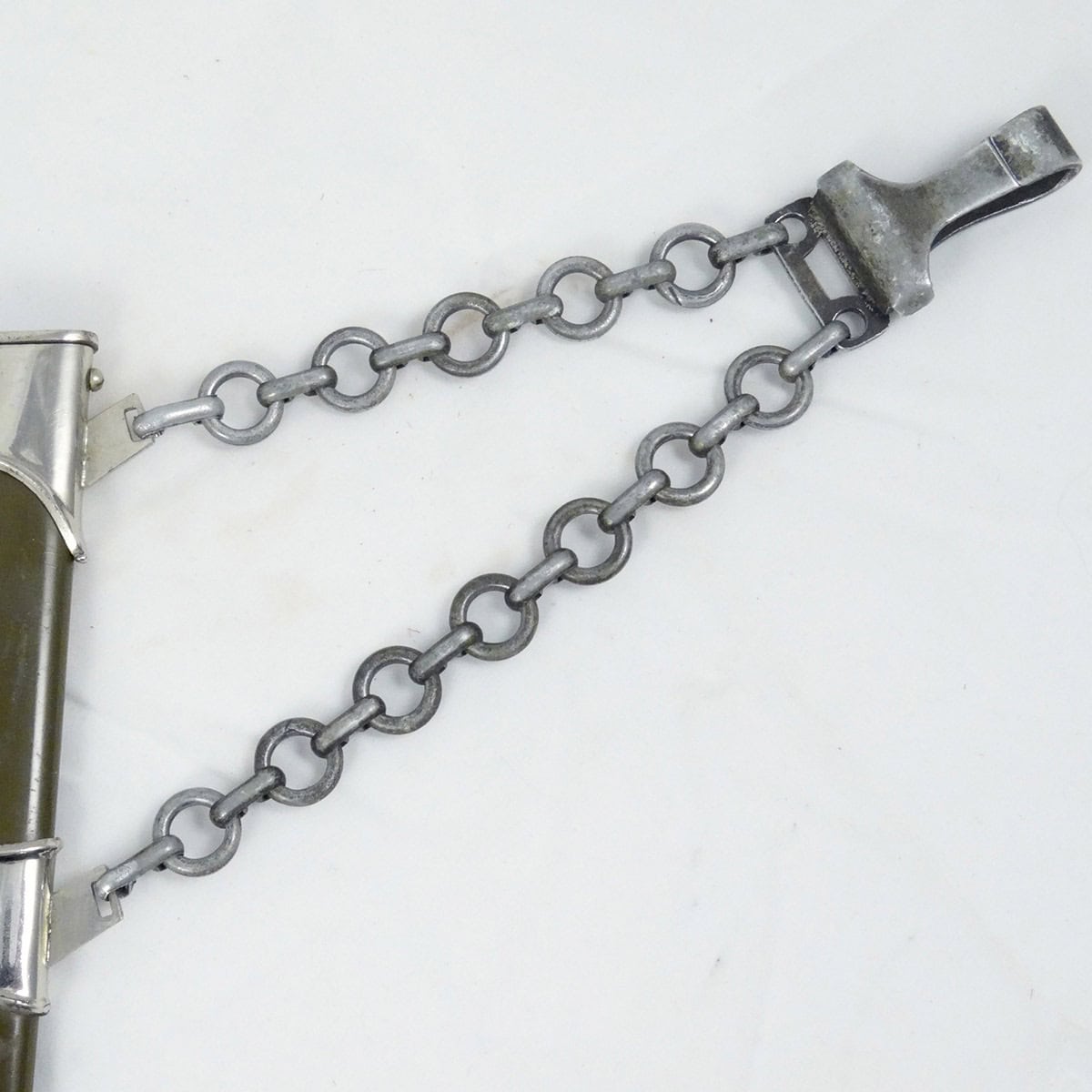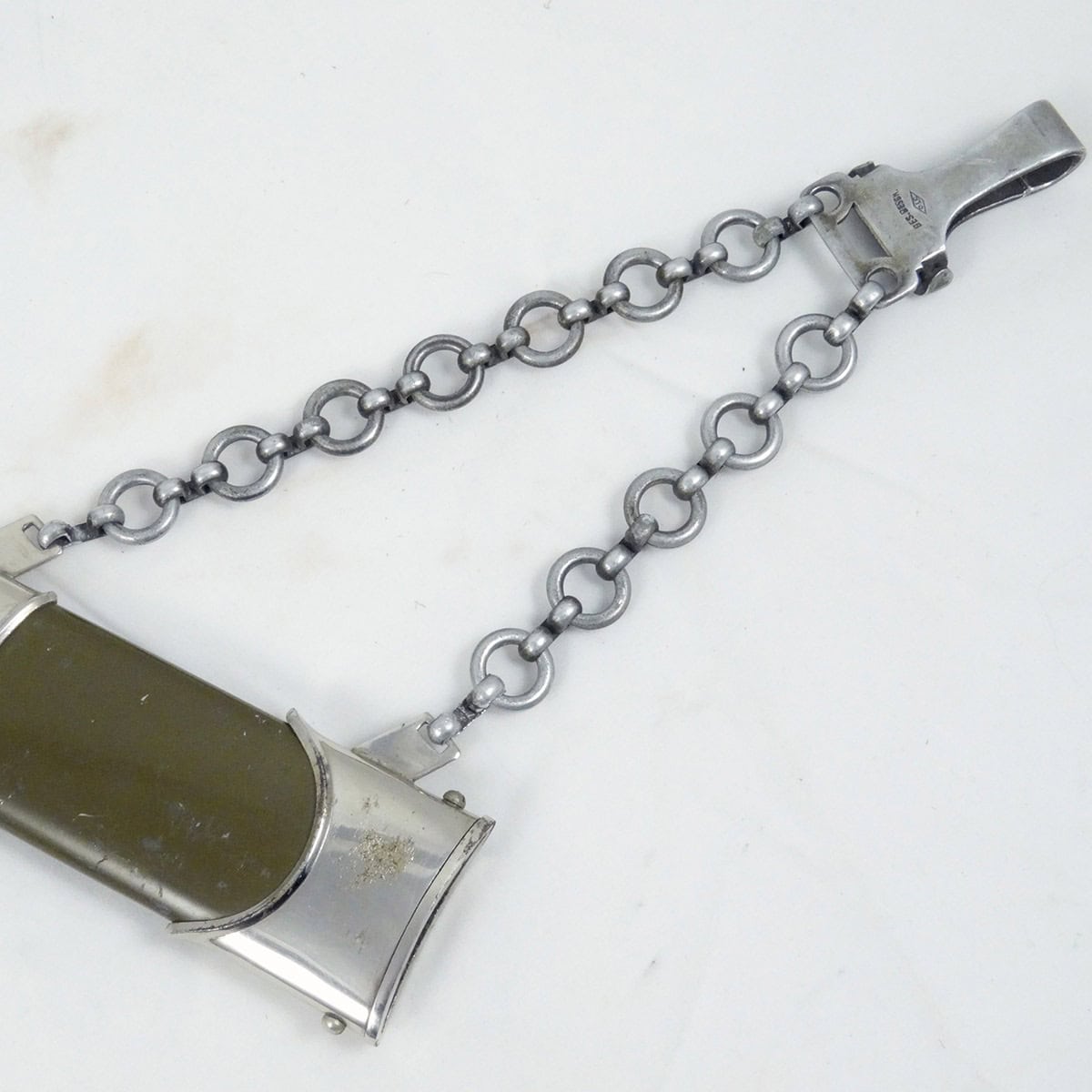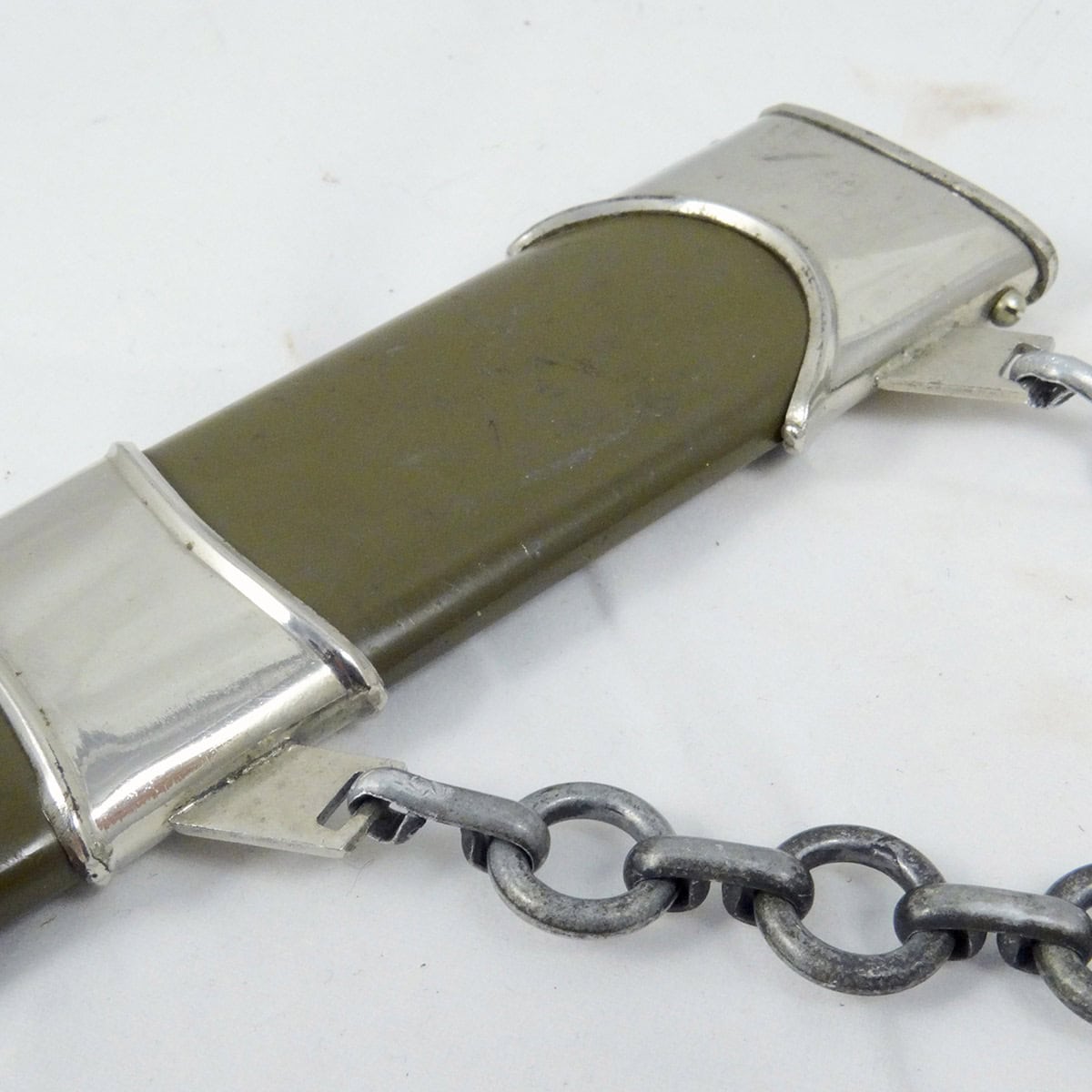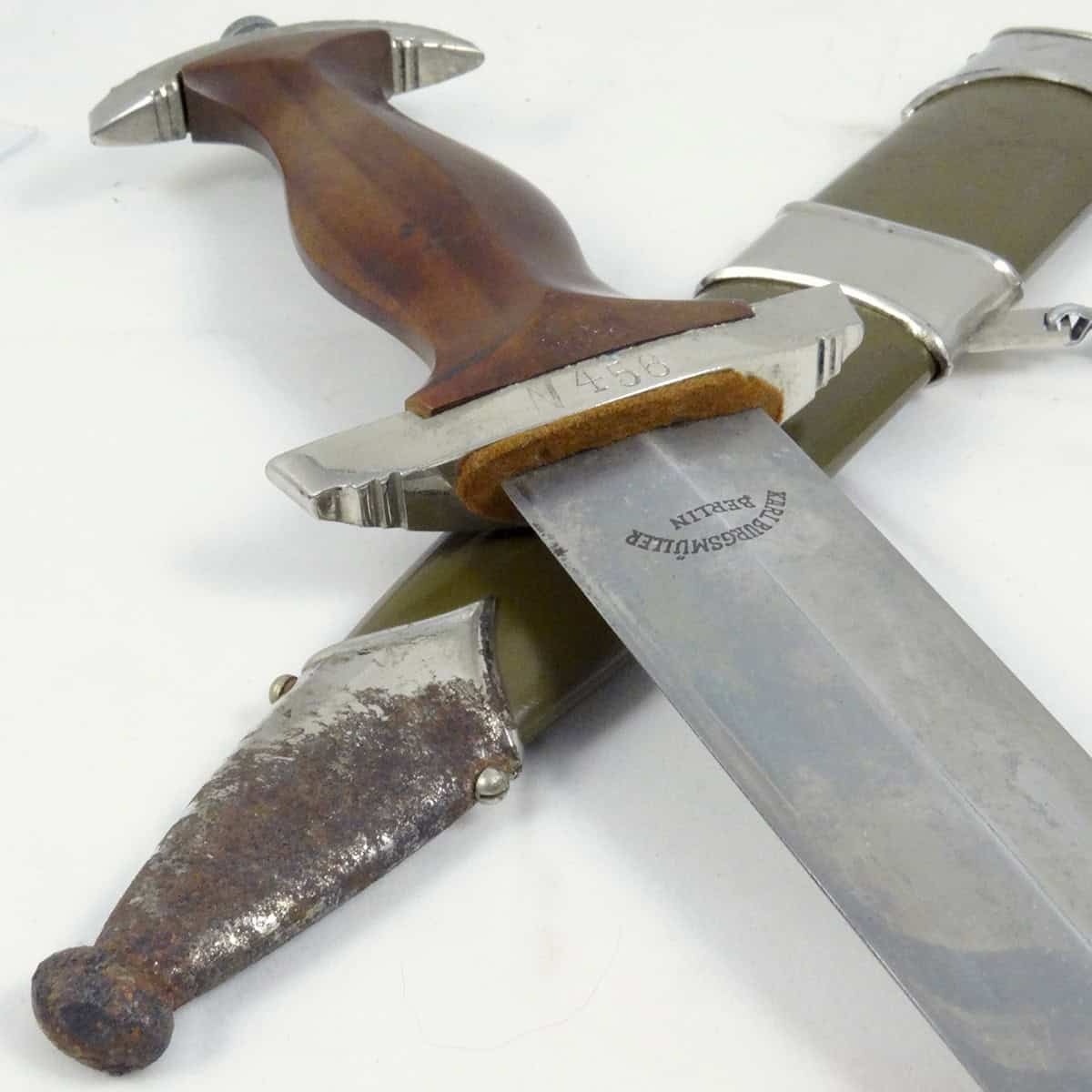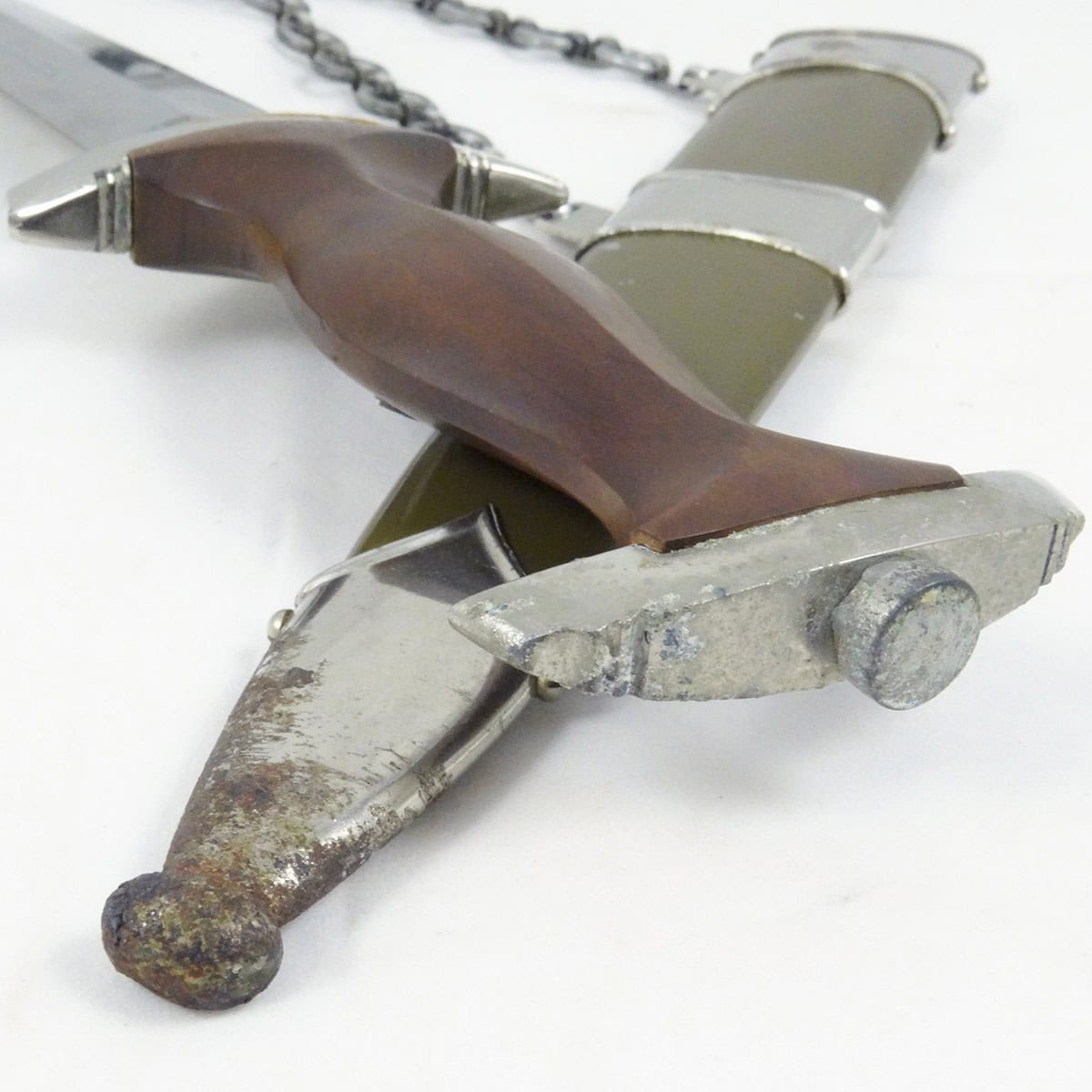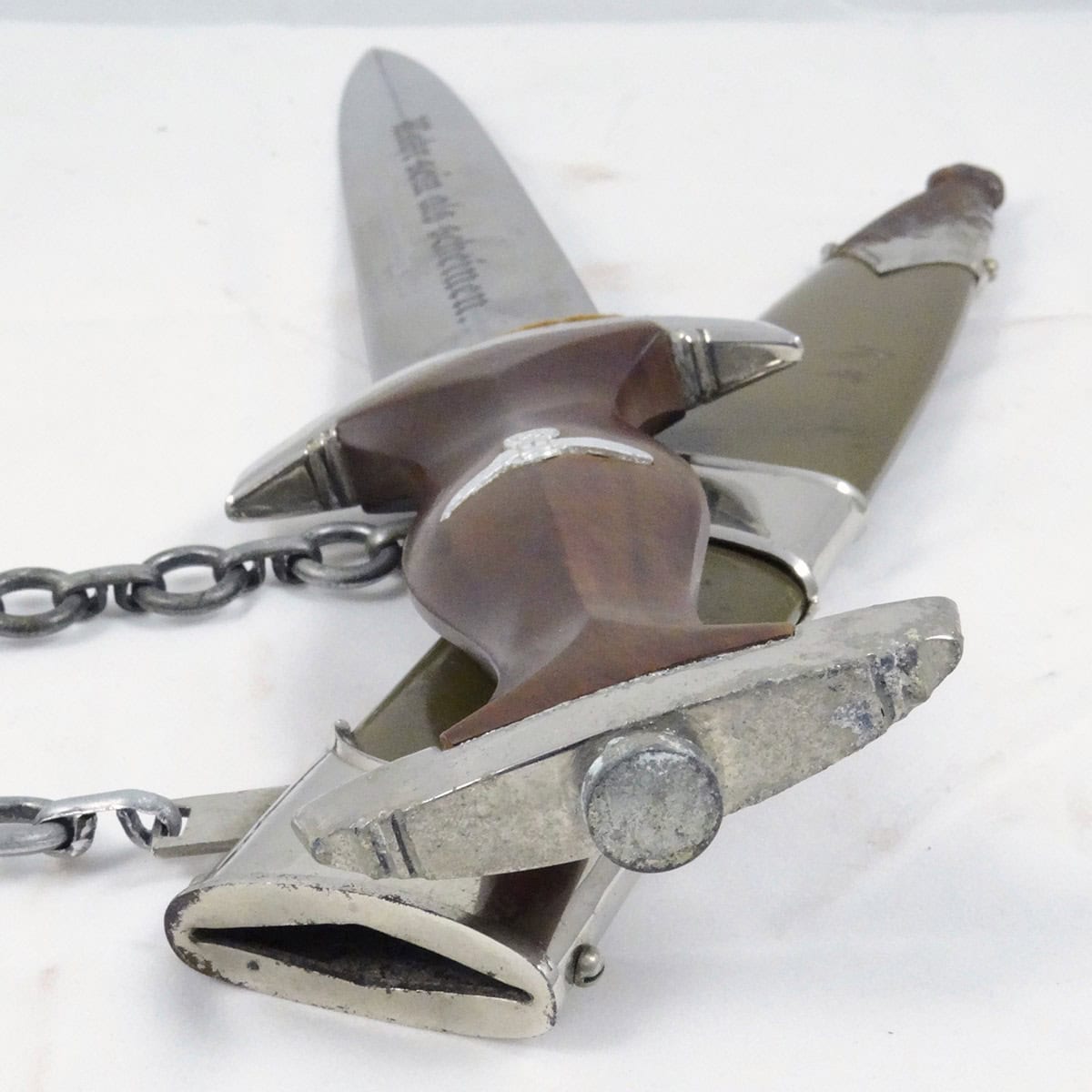 Here's a nice rare one for you NPEA dagger fans. A Chained NPEA Leader Dagger by maker Karl Burgsmüller with original chain and superb blade!
Starting at the top we have a nice solid grip free of cracks and chips. In fact, this one is free of even noteworthy dings and scratches. The aluminum grip eagle is very nice, showing only very minor wear under the loop, and some oxidation around a couple of the edges. The same can be said about the upper guard, which shows some oxidation (better known as zinc pest) from the underlying zinc base metal on the plated guard. As a result there is some lifting of the plating on the guard and pommel nut. The lower guard is in much better shape, with very little lifting. On the lower guard we also see the marking "N456" stamped into the surface of the guard.
The blade on this dagger is about as good as it gets, with a strong cross grain and a nice shiny surface free of the oxidation spotting we see on a lot of these blades. It's not perfect, but on a 10 scale we'd rate it a solid 9. The motto is nicely acid etched with a deep dark gray tone that has survived the decades. On the reverse we see the maker's mark, "Karl Burgsmüller", also with a nice dark gray tone.
One thing to note about the blade is that at some point the tang bent at the blade's shoulders. If you look at the dagger from a side view the blade has a notable angle to it beginning where it exits the lower guard. Again, this is the tang that is bent, NOT the blade itself, and is something that can indeed be repaired.
The scabbard, like the rest of this dagger, is stunning! The original olive green body paint is approximately 97%, with only a couple scratches to note and no rust along the body surface. The plated throat fitting and center band are free of rusting and only show normal wear, but no dings. The throat fitting does show a small area (less than the size of a dime) where the plating is beginning to bubble (lift). The tip fitting shows a good amount of rusting, likely from decades of storage with the tip fitting in contact with occasional moisture. The chain is original to the dagger, and is in overall excellent condition, with the hook release still nice and springy.
This is an exceptional dagger, and one that is seldom found with all original parts. Despite a few condition issues, for the price this dagger would be hard to beat!